Are you looking for keto recipes that are easy and quick to prepare? If yes, you are in the right place! This is My Favourite Keto Lunch Idea for You for weight loss – Keto Tuna Fish Wraps Recipe (wrap in foil for keto lunch on the go). So Yummy, You Will Fall in Love With It! Delicious Keto Tuna Wraps (Canned Tuna). It's quick and easy to make, it takes 5 minutes preparation time and 5-10 minutes cook time total 10min-15min max. This recipe is Clean Keto, Low carb and perfect for weight loss! This recipe is Clean/Strict Keto-friendly, flourless, gluten-free, wheat-free, grain-free and sugar-free.
All you need to make the wrap is mozzarella cheese. Yes, just mozzarella cheese and nothing else. Preheat your pan and place the mozzarella cheese in it. It will melt nicely and form a nice healthy wrap that is keto and low carb.
Tip: If your pan is too hot, it will burn the bottom of the wrap. If it is too cold, it will take longer to cook. It is always better to start with a cooler frying pan than too hot. If your pan is non-stick, you will be perfectly ok to just place the mozzarella cheese. If it is not non-stick, you can spray a little bit of olive oil first and then place the mozzarella cheese.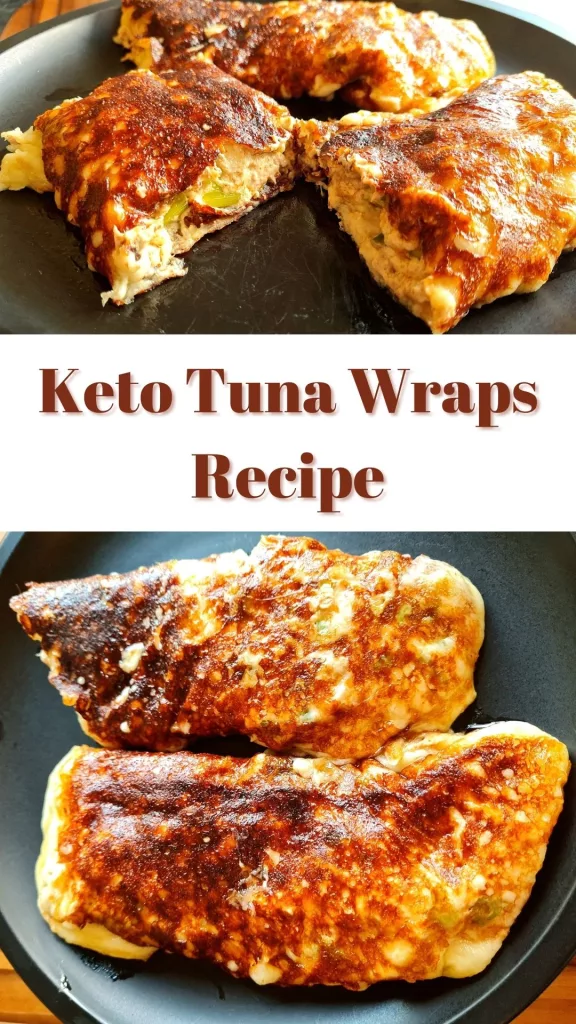 Choice of cheese for Keto Tuna Fish Wraps.
I have found grated mozzarella cheese to be the best choice.
The cheddar cheese melts and leaves a lot of oil on the surface of the wrap. It is very soft and difficult to flip and create the wrap. Plus, it hardens a lot when is cooled down. It can be quite salty as well.
I have tried it with fresh mozzarella cheese (in water). It was too soft and it was like a liquid in the pan rather than creating a wrapped base.
Keto Tuna Fish Wraps filling.
I'm using a simple mix of canned tuna fish and cream cheese in this recipe. The spring onions/scallions and the cayenne pepper and my personal choice. I like a little bit of heat with the tuna fish. You can replace it with paprika or any other spice you like.
You can use any kind if filling with this mozzarella cheese wrap. I've done it with pepperoni and peppers, for example. It tastes amazing. It is like simple pizza base. You can add any ingredients you like and create different wraps every time.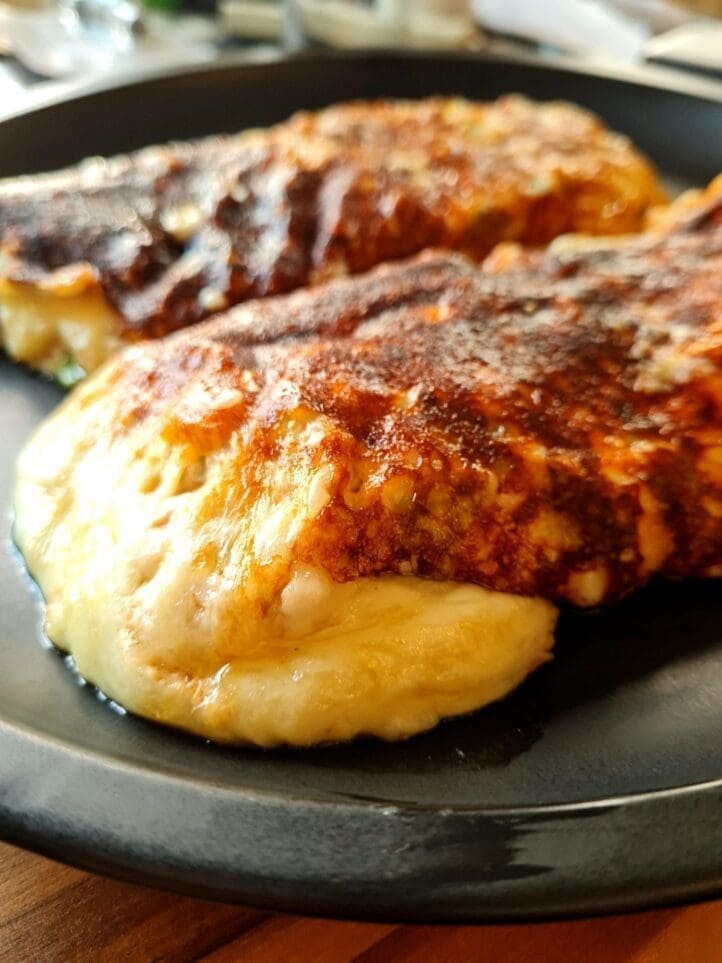 If you want more quick and easy keto recipes, check here 👇👇👇
If you like to watch the recipes and be notified every time I publish a new video recipe, head over to my YouTube channel and don't forget to turn all notifications on HERE!
Enjoy!
Nutrition Facts
2 servings per container
Serving Size1 wraps
---
Amount Per ServingCalories648
% Daily Value *
Total Fat 45g

70

%
Total Carbohydrate 6g

2

%

Dietary Fiber 1g

4

%
Sugars 0g

Protein 54g

108

%
---
* The % Daily Value tells you how much a nutrient in a serving of food contributes to a daily diet. 2,000 calories a day is used for general nutrition advice.