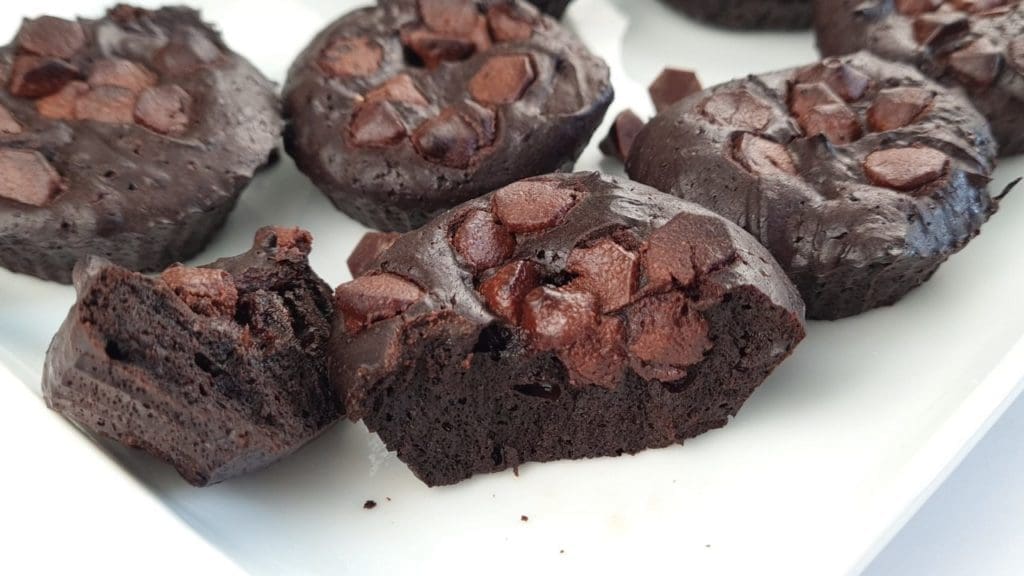 Indulge without the carbs! Enjoy the deliciousness of chocolate brownie muffins without the guilt. Try our low-carb Keto Chocolate Brownie Muffins today. With the added health benefits of Keto, you won't regret it!
These are the best Keto Chocolate Brownie Muffins you'll ever make. Incredibly chocolatey, moist, fluffy with crispy tops. Only 1.9g net carbs.
I have a really sweet tooth and choosing to follow the keto lifestyle is the best decision I could make. I can enjoy all the different desserts without guilt.
These keto brownie muffins, for example, are so easy to make – only 5 minutes to prep and 15 to 20 minutes to cook. And, they are healthy, sugar-free, gluten-free, grain-free and only 1.9g of net carbs. I love treating myself to them.
Here is my keto chocolate muffins recipe for you!
If you would like watching my video recipe on YouTube, HERE is the link to it!
All you have to do to make sure they taste amazing is to use as fine as possible almond flour. I use this one.
The rest of the ingredients, I use, are these here:
Today we're making my favorite keto chocolate brownie camouflaged in a muffin shape.
Let's start with beating four eggs until they are fluffy.
If you like my egg whisker (from the video), you can get it HERE!
Add one cup of cocoa powder to the eggs. Did you know that not all cocoa powder, in the shops, is keto-friendly? Some of it is with added sugar and other non-keto ingredients. I would highly suggest you check the labels when you are buying next. The one, I use, is this one HERE.
Next, add one cup of sweetener. I use swerve predominantly as I like the taste of it, but you can use stevia or any other sweetener you have.
Next, add a pinch of salt and a little bit of sugar-free vanilla extract. These two are optional. The salt will reduce your sweet tooth cravings and the vanilla extract, well it gives a nice flavor and smell 😀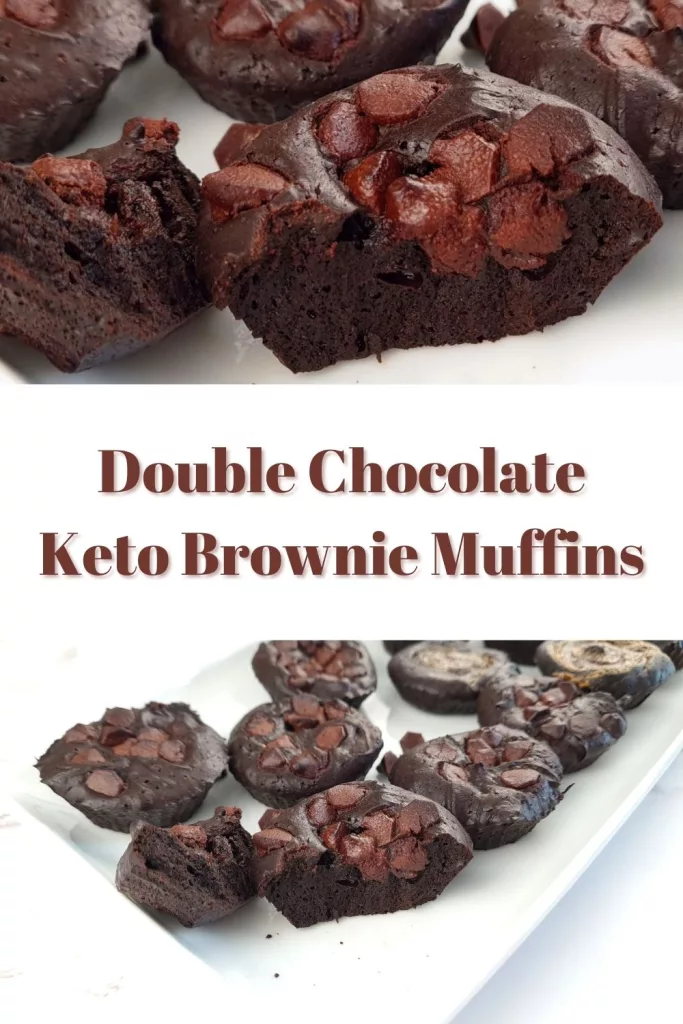 Next to go in the bowl is melted coconut oil. You can use unsalted butter instead. I find the coconut oil makes the brownie muffins moister and softer.
Mix all the ingredients to a smooth consistency. You can use a hand mixer, blender or just do it by hand, as long as all the ingredients are well mixed.
Pour the brownie muffin dough into 12 muffin forms or you can use a baking tray.
Sprinkle some keto-friendly chocolate chips on top of each muffin as much as you want. I usually use this keto friendly chocolate chips.
Bake the muffins for 15 to 20 minutes in the preheated oven to 180C/350C. Did you know, you can check them if they are cooked using a tooth pick or a BBQ skewer? Poke the muffin in the middle and the skewer/tooth pick is dry, the muffins are ready, if it is not, give them few more minutes. Be careful as if you overcook them, they will be very dry.
You can enjoy your keto brownie muffins with double/heavy cream or any other sauce you like.
Here is the recipe for you. Watch the video on how I make them. This recipe is so easy and quick!
I will be really happy if you make this recipe and tag me on Instagram @rallyshealthylifestyle
Nutrition Facts
12 servings per container
Serving Size1 muffins
---
Amount Per ServingCalories115
% Daily Value *
Total Fat 10.3g

16

%
Total Carbohydrate 18.5g

6

%

Dietary Fiber 3g

12

%
Sugars 13.6g

Protein 3.4g

6

%
---
* The % Daily Value tells you how much a nutrient in a serving of food contributes to a daily diet. 2,000 calories a day is used for general nutrition advice.
Connect with me. Click HERE to find me on social media!
I've put together A FREE THE ULTIMATE GUIDE FOR BEGINNERS as a thank you to all my subscribers – it includes all you need to know to start your weight loss journey with Keto Diet. You can download it for free from HERE!