The keto diet, short for the ketogenic diet, has become increasingly popular in recent years. This high-fat, low-carb diet has been touted as a way to lose weight, improve cognitive function, and even help with certain medical conditions such as epilepsy. However, with the rise in popularity of the keto diet, there has also been an increase in the use of exogenous ketones supplements. But the question remains: should you take exogenous ketones supplements on a keto diet?
This is a personal choice. You will decide if you should take exogenous ketones or not. This post is purely to help you make an informed choice and not to sell you anything! Make an INFORMED choice: Get the YESs and NOs IF you should take Exogenous Ketones Supplements on Keto Diet for faster
weight loss
! Do they work? Ketosis?!?
What Are Endogenous Ketones?
A ketone is a by-product of fat being burned. It is an alternative energy source (fuel) for your body. A more common source of body fuel is burning glucose (sugar). Ketones are a preferred way of fuelling the body. They are more efficient for the brain and the heart. They are better for your metabolism than running on glucose. The ketogenic or keto diet is a very low-carb, high-fat diet. Being on the diet for several days puts your body into ketosis. Ketosis is a nutritional state characterized by raised blood ketones and it results in
weight loss
. While the diet may provide benefits, it can also be difficult to follow consistently. Some suggest that ketone supplements can mimic ketosis and raise blood ketone levels without changing your diet. However, you do not need to take extra ketones to lose weight. It is optional if you want to boost your
weight loss
.
Ketosis is a metabolic state in which your body uses fat and ketones rather than glucose (sugar) as its main fuel source. Glucose is stored in your liver and released as needed for energy.
However, after carb intake has been extremely low for one to two days, these glucose stores become depleted. Your liver can make some glucose from amino acids, glycerol, and lactate via a process known as gluconeogenesis. It is not nearly enough to meet all the needs of your brain, which requires a constant fuel supply. Fortunately, ketosis can provide you, and especially your brain, with an alternative source of energy.
Ketones, or ketone bodies, are made by your liver from the fat that you eat as well as from your body fat. Your liver produces ketones regularly even when eating a higher-carb diet. This happens mainly overnight while you sleep but only in tiny amounts.
When glucose and insulin levels decrease, such as on a carb-restricted diet, the liver ramps up its production of ketones to provide energy for your brain. Once the level of ketones in your blood reaches a certain threshold, you are considered to be in nutritional ketosis.
According to leading ketogenic diet researchers Dr Steve Phinney and Dr Jeff Volek, the threshold for nutritional ketosis is a minimum of 0.5 mmol/L of BHB (the ketone body measured in the blood).
Although both fasting and a keto diet will allow you to achieve ketosis, only a keto diet is sustainable over long periods of time. In fact, it appears to be a healthy way to eat that people can potentially follow indefinitely.

What are exogenous ketones?
You may have heard the terms endogenous and exogenous being thrown around in relation to ketone supplements, but what do they actually mean?
Well, endogenous ketones are produced naturally inside the body by the liver as a result of restricting carbs and sugar. The word comes from the Greek, endon, which means "within".
Scientists have also discovered a way to administer ketones to people, usually in the form of a drink, meaning that you can take ketones into your body from outside. These are exogenous ketones, which come from the Greek word exo meaning "outside".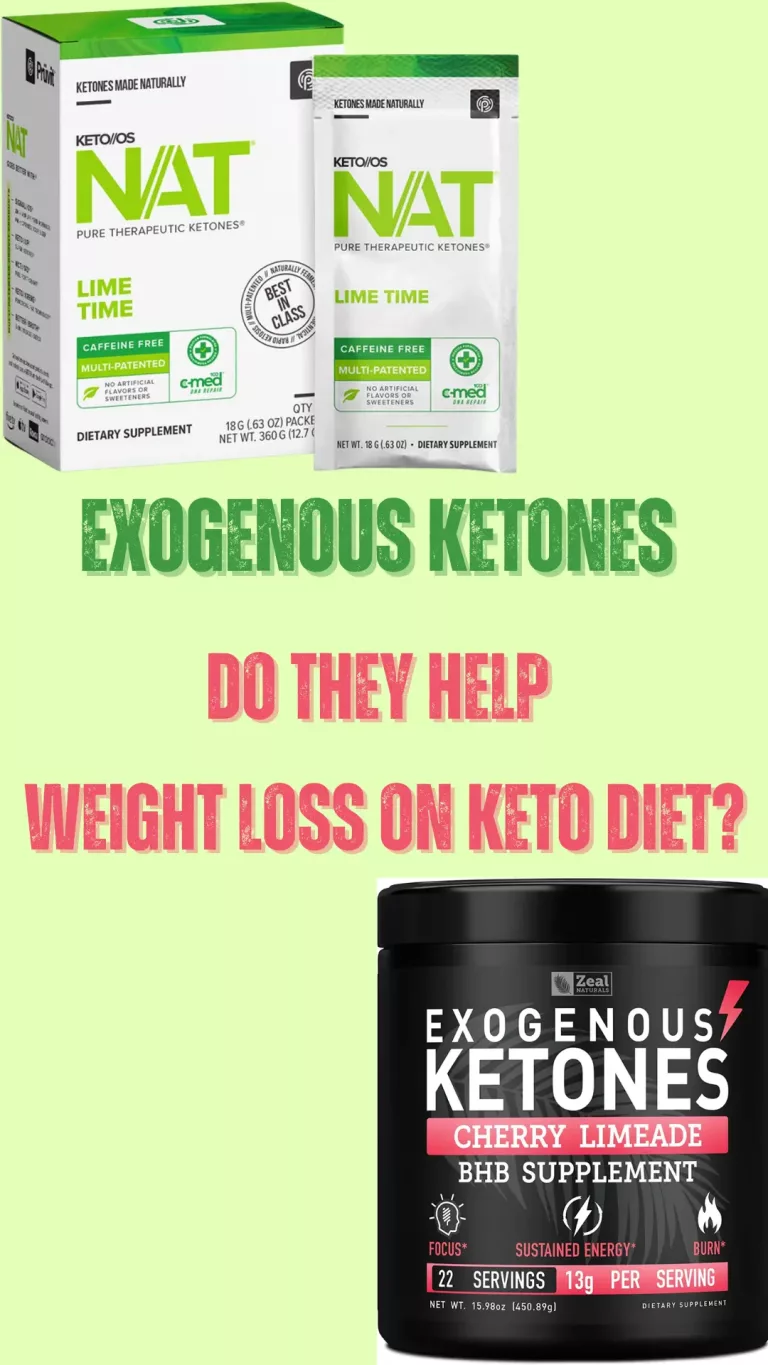 What are the claimed benefits of exogenous ketone supplements?
Different companies/brands of Exogenous Ketones claim to offer different results. However, here is a list of the most common benefits of Exogenous Ketones:
Increased fat burning
Improved focus
Increased energy
Better mood
Better sleep
Improvement in athletic performance
Appetite suppression
Decreased inflammation
What are the Potential problems with Exogenous ketones?
The benefits of Exogenous Ketones are quite a few. However, you are, probably asking yourself, if there are any negatives to taking Exogenous Ketones.
Yes, there are.
Exogenous Ketones Price: Exogenous ketone supplements are expensive – some, very expensive. At the top end, if you follow Prüvit's guidelines on "getting in the n8tive zone" you will require 2 servings of their Keto-OS product per day. This means around 60 servings per month. That will come to around $400/£200 per month if you buy direct from their website! In the case of Prüvit, this is in part due to the multi-level marketing structure they operate under. More MLT companies are offering Exogenous Ketones. I have found the cheapest Exogenous Ketones to be on Amazon. Some people say that there is no difference between the big brands and the smaller brands that are on Amazon. The choice is yours!
Undisclosed Ingredients In Exogenous Ketones: Some companies do not disclose full information about the contents of their products. The trouble with this is that although you know the ingredients of the product, you often don't know the quantities, and you have no idea how much BHB you are getting for your money. Of course, that will affect the benefits you could experience.
MLM or Multi-Level Marketing: Most of the big brands are Big because of their marketing system. When you have multiple levels within the chain, the price goes up as every level must profit. This system is great for the sellers and the companies but not for the end user – YOU!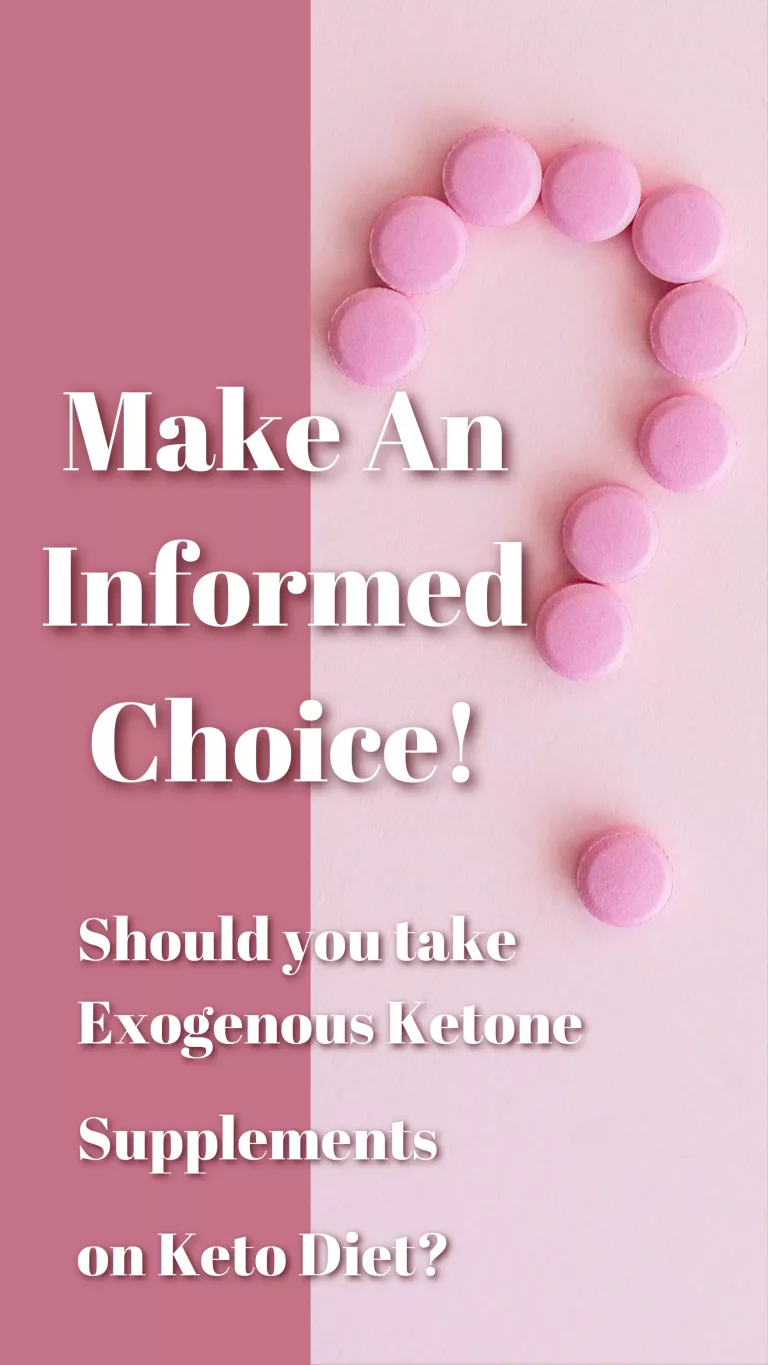 So, do you need to take extra Exogenous Ketones Supplements?
There are a lot of reasons why you should or you should not take Exogenous Ketones Supplements. Some are:
Yes, if you want to speed up your weight loss.
Yes, if your goal is purely to lose weight.
Yes, if you struggle to follow the keto diet and you often "cheat".
Yes, if you want to create a little side hustle.
No, if you want to lose weight naturally and to be long lasting.
No, if your goal is to lose weight and improve your health at the same time.
No, if you want to lose weight and keep it off naturally by improving your healthy eating habits.
The choice is YOURS!
What would you choose? Let me know in the comment section or in my Free Facebook Group.
Some examples for exogenous ketone supplements on Amazon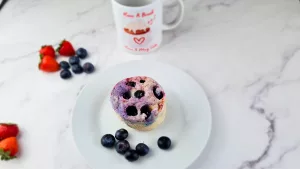 Savor keto bliss with a Keto Blueberry Mug Cake: gluten-free, coconut flour-infused, and bursting with blueberry goodness! Moist, tender keto mug cake recipes.
Read More »