Going on a keto diet means you need to know what to eat and commit to it. This diet is about eating foods that are low in carbs and high in fat to help your body use fat for energy. Vegetables are really important for this diet but people often forget this. This article explains everything you need to know about vegetables on a keto diet. It talks about the principles of keto, which vegetables are best to eat, and how to include them in your meals. It also tells you which vegetables to avoid, and gives you tips and resources to help you succeed on your keto journey.
Understanding the Keto Diet
Understanding the Keto Diet
The ketogenic diet, often referred to as the keto diet, is a widely-researched nutrition plan that has gained significant recognition in the health and wellness community. Modified from the traditional low-carb diet, the ketogenic diet is based on a high-fat, moderate-protein, and extremely low-carb ratio of nutrients.
The science behind the keto diet involves restricting carbohydrate intake in order to shift the body's metabolic state into what is known as ketosis. When our bodies don't receive a sufficient supply of glucose from carbohydrates to use as fuel, the liver starts converting stored fat into compounds known as ketones, which can be used as an alternative energy source. In this altered metabolic state, the body efficiently burns fat to provide energy, leading to weight loss and enhanced physical performance.
Long-term Effects, Benefits, and Drawbacks Of Keto Diet
Long-term effects of the ketogenic diet are still under investigation, but certain benefits and drawbacks have emerged from numerous studies. Among the benefits are weight loss, improved blood sugar control, and a potential decrease in the risk of certain cancers. Some people may also experience enhanced mental clarity and increased energy.
However, the diet can also present certain challenges. Initially, individuals may experience the "keto flu," a range of unpleasant symptoms including headaches, fatigue, and nausea as the body adjusts to ketosis. Additionally, because the diet is restrictive, it can be hard to sustain in the long term. It may also lead to nutrient deficiencies if not properly managed.
The Role of Vegetables in the Keto Diet
The role of vegetables in the ketogenic diet is crucial. They not only provide necessary vitamins and minerals but are also a good source of fiber, which can help keep you full and satisfied. However, not all vegetables are created equal when it comes to the keto diet.
In the context of a ketogenic diet, the aim is to limit the intake of carbohydrates while optimizing nutrient intake. Hence, it's important to choose vegetables that are low in carbs but high in fiber. Non-starchy vegetables conforming to this profile include, but are not limited to, leafy greens (like spinach, kale, and collard greens), broccoli, zucchini, celery, cucumbers, and bell peppers.
What about Fruits On Keto Diet?
Nutritional Breakdown in the Keto Diet
Typically, a standard ketogenic diet recommends approximately 70-75% of calories from fat, 20% from protein, and only 5-10% from carbohydrates. This ratio is tailored to push the body into ketosis in order to burn fat as the primary source of fuel.
This balance can be challenging to achieve, making meal planning and careful dietary choices necessary for success. Including a variety of keto-friendly vegetables in your diet is an excellent way to ensure you get the vitamins and minerals your body needs while maintaining ketotic balance. The diversity and flexibility of vegetables can add flavor and texture to meals, making this restrictive diet more enjoyable and sustainable.
It's crucial to maintain balance and incorporate a diverse range of food items in your daily diet to attain optimal health. This principle stands even within the boundaries of a ketogenic diet. Assessing food items merely based on their macronutrient profile might result in ignoring their equal – if not more significant – micronutrient value. For a well-balanced, nutritious diet, both macro and micronutrient profiles need to be taken into account. If you're pondering being on a ketogenic diet, it's recommended to consult a healthcare provider or a nutritionist, and make sure you consistently monitor your health throughout the diet.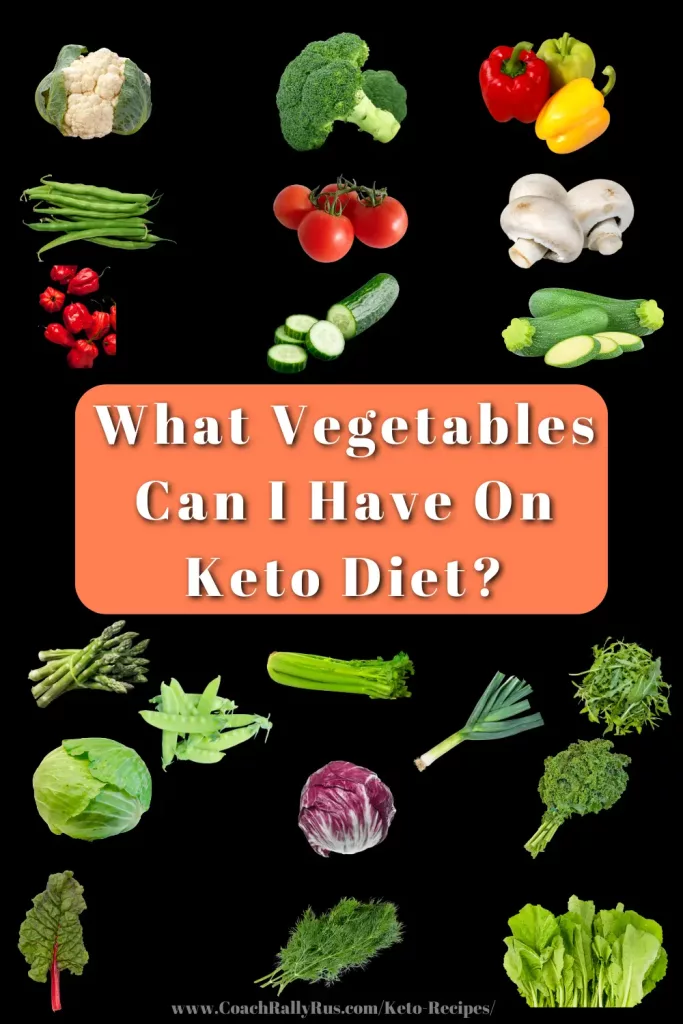 Top Keto-Friendly Vegetables
Choosing Keto-Friendly Vegetables for a Nutritious Ketogenic Diet
Understanding the fundamentals of a ketogenic or 'keto' diet is the first step. This specific nutritional plan prioritizes the intake of healthy fats, a reasonable quantity of protein, and minimizes carbohydrate intake. The main aim of keto diet is to shift the body's fuel source from glucose to fat, inducing a metabolic state known as ketosis. Achieving ketosis generally requires a daily input of around 20g-50g of net carbohydrates. Where these carbs are acquired can significantly determine the diet's success, with vegetables serving as an ideal resource. However, bear in mind, not all vegetables are keto-approved due to their varying carb content. Hence, it's important to explore which low carb veggies are compatible with the keto diet by examining their nutritional profiles and benefits.
Leafy Greens and Cruciferous Vegetables
Vegetables like spinach, kale, and other lettuce types are keto gold. Notably, they have meager net carb content, the total carbs minus fiber. These veggies are packed with vitamins and minerals, including potassium, a nutrient often lacking in ketogenic diets.
Cruciferous vegetables, such as broccoli, cauliflower, and Brussels sprouts, are also highly recommended. Beyond being low in carbs and high in fiber, those veggies are brimming with antioxidants that support a healthy immune system.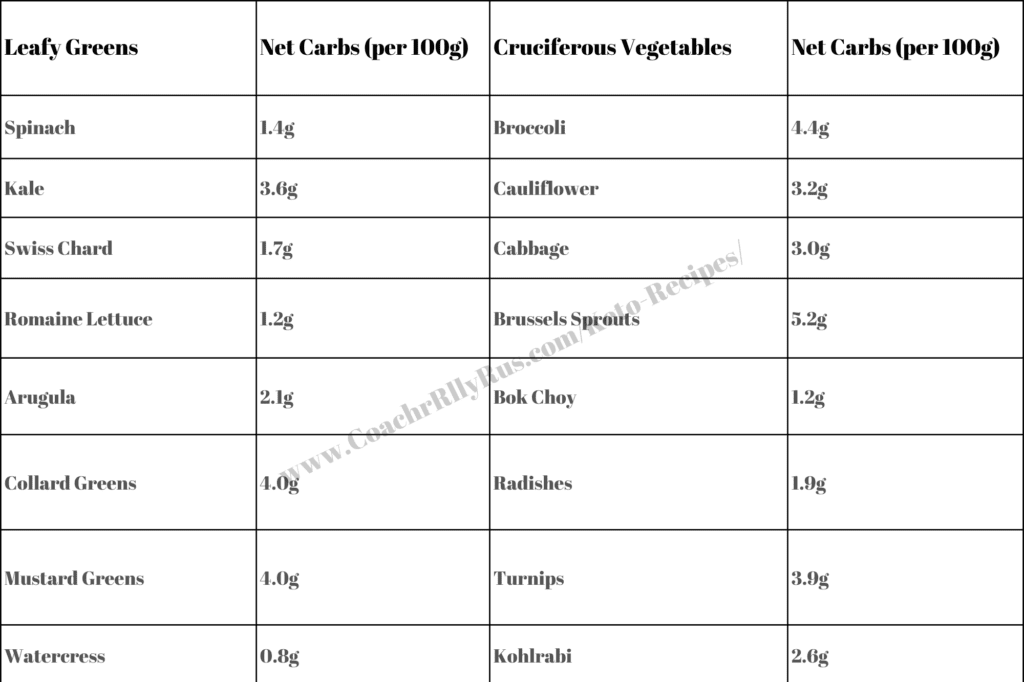 Cucumber, Zucchini, and Squash
Cucumber, despite being made up of about 95% water, is a great addition to the keto diet. Cucumbers contain just 1.5g of net carbs per half-cup serving and provide essential vitamins like K and C.
Zucchini and other types of squash are also excellent keto-friendly vegetables. With only 2g to 3g of net carbs per cup, these vegetables are an effective way to meet your daily carb allocation while adding variety to your diet.
Other Top Keto-Friendly Vegetables
Asparagus, bell peppers, and avocados can also feature on your keto menu. Asparagus and bell peppers are low in carbs and high in fiber, with exclusive benefits such as aiding with digestion and boosting metabolism.
Despite technically being a fruit, avocado is often considered a vegetable and is hugely popular among ketogenic dieters. High in heart-healthy monounsaturated fats and packed with fiber, it's one of the best choices for those on a low-carb diet.
The ketogenic diet is not just about reducing carbohydrate intake, but also focusing on nutrient-dense, whole foods. For example, there are numerous outstanding keto-friendly vegetables that you can incorporate into your meals. These vegetables not only contribute to your overall health but also provide a variety of essential nutrients. However, remember, starting any new diet should be done under the guidance of a healthcare professional.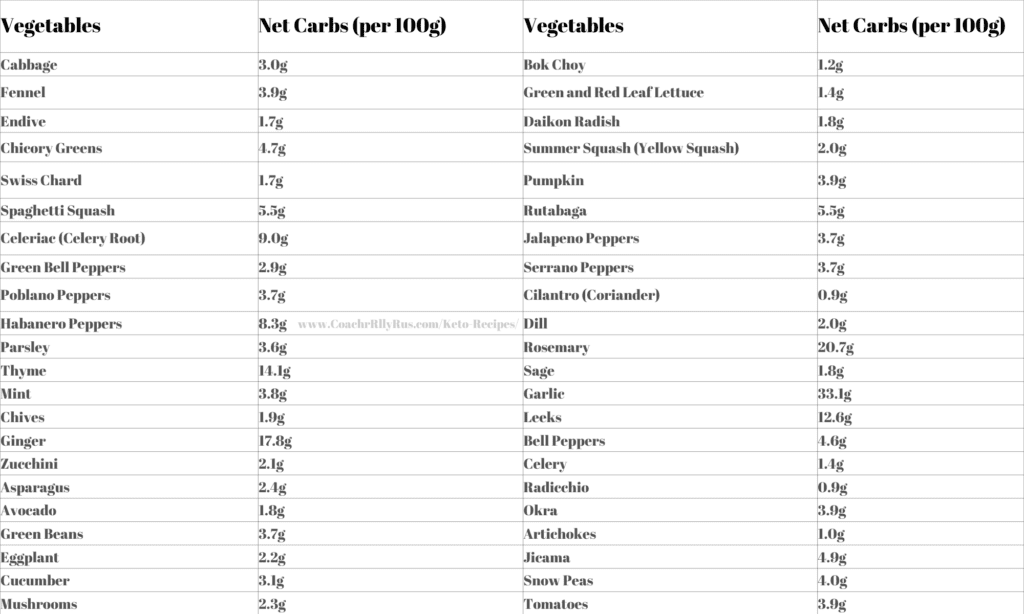 Incorporating Keto Vegetables into your Diet
How to Incorporate Vegetables into Your Keto Diet
People who are following the ketogenic diet know that it's more than just eliminating carbohydrates from their diet. It's about strategically filling your plate with high-fat, low-carb vegetables to aid in achieving ketosis. The wonderful thing about keto-friendly vegetables is their versatility – you can enjoy them in salads, soups, stir-fries, casseroles, and more. Therefore, finding creative and tasty ways to include these low-carb gems in your meals should be a breeze.
Using Keto Vegetables in Salads
There's nothing quite like a fresh, crispy salad loaded with delicious, nutrient-packed keto vegetables. Use a mix of leafy greens like romaine, spinach, and other salad greens as your base, then add crunchy additions like cucumber, bell peppers, and celery for texture. For a punch of flavor, throw in some radishes, onions, or fresh herbs. Top your salad with full-fat dressing or, for a simple, keto-friendly option, use olive oil and vinegar. Adding cheese or boiled eggs can further enhance the tastes and increase your protein intake.
Stir-Fries and Sautes
Quick, tasty and nutrient-dense, stir-fry is a great way to consume keto-friendly vegetables. Almost any low-carb vegetable can go into a stir-fry. It's as simple as picking your favorites, slicing them up, sautéing them in healthy fats like olive oil or avocado oil, and seasoning to taste.
A stir-fry with broccoli, bell peppers, zucchini, and asparagus can become the centerpiece of your dinner. You can even mix these with high-fat foods like tofu or shrimps. To heighten the flavors, use garlic, chili, or herbs and finish it off with a dash of soya sauce or tamari.
Keto Vegetables in Soups
Vegetable soups are quintessential and an amazing way to sneak in keto vegetables into your diet. You can use almost any low-carb vegetable in your soup, from broccoli and zucchini to spinach and cauliflower.
To prepare a simple yet delicious Keto-friendly soup, you can sauté onions and garlic in olive oil or butter until caramelized, then add chopped low-carb vegetables of your preference. Next, add enough broth to cover the veggies, simmer until tender. You can either blend it to have a creamy texture or enjoy a chunky soup. Adding spices or herbs and a swirl of cream can enrich the flavor profile of your delicious soup.
Roasting and Grilling Keto Vegetables
Roasted or grilled vegetables offer a unique flavor profile highlighting their natural sweetness and providing a hearty crunch. Vegetables like bell peppers, zucchini, eggplant, and asparagus take well to roasting or grilling. Simply toss them in olive oil or avocado oil, sprinkle with your favorite herbs and spices, and roast until golden and crispy.
An easy recipe is to cut zucchini into half-inch slices, coat with olive oil and some Italian seasoning or paprika, then bake in a preheated oven for about 25 minutes to get delicious roasted zucchini.
Eating a variety of keto-friendly vegetables can not only enrich your diet with essential nutrients but can also satisfy your palate with their diverse tastes and textures. These vegetables are low in carbs, aligning perfectly with the requirements of a ketogenic diet. Pair your favourite low-carb veggies with a protein of your choice and you've got a winning keto meal! Mixing and matching different low-carb veggies will keep your diet interesting, delicious, and of course, keto-friendly.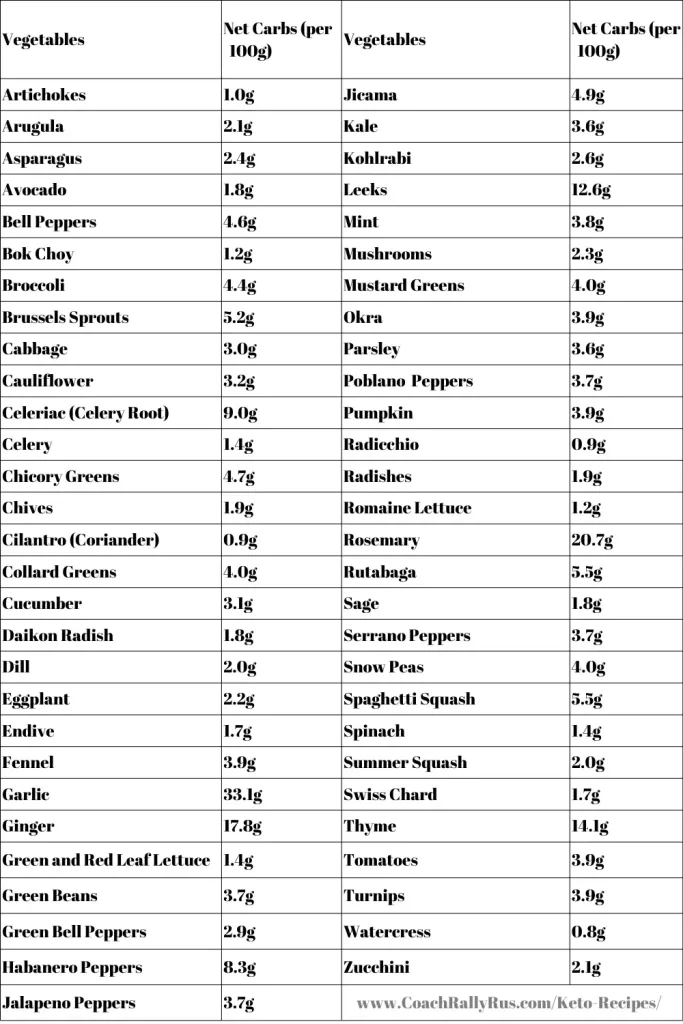 Avoidable Vegetables on Keto
Recognizing Non-Keto Friendly Vegetables
Being on a ketogenic or 'keto' diet means eating lots of fats, moderate proteins, and very few carbs. Understanding which foods align with these guidelines is crucial to maintaining ketosis—the metabolic state in which your body uses fat as its main energy source instead of glucose. When it comes to vegetables, some have a significantly high carbohydrate content which can disrupt ketosis if consumed in large amounts. So, let's explore the kind of vegetables which you should be wary of whilst on a keto diet due to their high carbohydrate content.
Starchy Vegetables: Not Ideal for Keto
Starchy vegetables contain a higher carbohydrate content, making them less suitable for a keto diet. These include potatoes, sweet potatoes, corn, and peas. Potatoes, a staple in many diets, contain 37g of carbs in just one medium-sized potato. Similarly, sweet potatoes and corn contain 24g and 27g of carbs per one-cup serving, respectively. Considering that the objective of a keto diet is to limit daily carb intake to around 20-50g, consuming these vegetables can make it difficult to stay within desired carb limits.
Beans and Legumes: Heavy on Carbs
While beans and legumes have numerous health benefits, including a high fiber content and a rich supply of essential nutrients, they're carbohydrate-dense and therefore not the best choice for a ketogenic diet. For example, one cup of cooked lentils delivers approximately 40g of carbs, and a similar quantity of black beans packs nearly 41g of carbs.
Certain Root Vegetables: High in Carbohydrates
Certain root vegetables like carrots, beets, and parsnips aren't the ideal fit for a keto diet due to their high carb content. A one-cup serving of carrots contains roughly 11.7g of carbs, while a similar portion of beets packs 13g. A single parsnip contains an even higher amount – 24g of carbs. While these numbers aren't as high as some starchy vegetables, they can still contribute to exceeding your daily carb limit on a keto diet.
Why Avoid High-Carb Vegetables on Keto?
The rationale behind limiting high-carb vegetables while on a keto diet steams from the diet's main goal: to shift the body's primary fuel source from glucose (produced from carbs) to ketones (produced from fats). This metabolic state, known as ketosis, can promote weight loss, enhance mental clarity, and present other potential health benefits. Consuming too many carbohydrates can disrupt this state, negating some of the benefits of the diet.
A Mindful Selection of Vegetables
A mindful selection of vegetables – favoring those that are low in carbohydrates and high in fiber – can be instrumental in successfully maintaining a keto diet. With numerous low-carb vegetable options available, such as spinach, cucumbers, broccoli, zucchini, and avocados, maintaining a nutrient-rich and varied diet while still keeping carbs low is certainly achievable. However, this doesn't mean you should entirely exclude higher carb vegetables. They can still be enjoyed in moderation, paying attention to portion sizes can allow for the inclusion of several 'higher-carb' vegetables without exceeding your daily carbohydrate intake limit.
Note
While we highlight certain vegetables with high carb contents, it's critical to understand that these can still be part of a traditional balanced diet. However, they might not fit into the specific dietary regime of the keto diet, which has its unique requirements.
Resources and Tips for Keto Dieters
Insights on Vegetables Fit for a Keto Diet
Vegetables that are suitable for a keto diet are those with a low carbohydrate content. Such veggies enable your body to maintain ketosis—a metabolic state where your body utilizes fat as its primary fuel source instead of carbs. This group predominantly encompasses non-starchy vegetables, such as types of leafy greens, broccoli, bell peppers, cucumbers, and tomatoes. Conversely, starchy vegetables like potatoes, sweet potatoes, corn, and peas, which have high carb content, are best avoided when following a ketogenic regimen.
Measurement Tools and Food Tracking Apps
Maintaining an accurate count of the carbs you consume each day is crucial on a keto diet. There are several tools and food tracking apps available that can assist with this. For instance, "MyFitnessPal" and "Carb Manager" are popular apps that can help you track your macros, including your daily carb intake. These apps have extensive food databases, making it easy to search and log the foods you eat. Many also include barcode scanners for packaged foods.
Grocery Shopping Tips
When grocery shopping for a keto diet, it's crucial to read food labels carefully. Look at the total carbohydrate content, not just the net carbs, as various food manufacturers use different ways to calculate net carbs. Also watch out for added sugars in packaged foods, even in those labeled as "low carb."
For fresh produce, stick to the outer perimeter of the grocery store where most of the fresh, unprocessed food is likely to be found. This is where you'll find your low-carb vegetables and other keto-friendly items.
Dining Out on Keto
Dining out can often seem challenging when on a keto diet, but with a few smart choices and substitutions, you can stay in line with your dietary goals. Start by looking for dishes that feature low-carb vegetables and meats. If a dish includes a starchy vegetable or a rich sauce, ask about possible substitutions or if these can be served on the side. Most restaurants are accommodating to such requests, and you may find that some already have low-carb options on their menu.
Additional Resources and Support
Aside from food tracking apps, there are several online resources and community support groups available for those following a keto diet. Social media platforms are a great place to find support, with numerous Facebook groups and forums dedicated to sharing keto tips and experiences.
The ketogenic diet can be an effective way to achieve weight loss and improve health. By incorporating the right vegetables, understanding nutritional labels, and utilizing the resources and tools available, following a keto diet can be a manageable and rewarding experience.
As we navigate the landscape of the ketogenic diet, the importance of informed choices centered around vegetable intake becomes abundantly clear. Our exploration of keto-friendly vegetables, integrative techniques, and relevant precautions aims to guide you on your health journey. As a keto dieter, armed with resources and strategies, you can successfully make the necessary lifestyle changes, continuously reach your dietary goals, and maintain a balanced, nutrient-dense keto diet. Embracing these insights will empower your keto journey, enhancing its potential in facilitating weight loss and potential health benefits while staying true to its low-carb, high-fat principles.